Glastonbudget Music Festival
From 2011, Chris Ostler has had the pleasure of playing at Glastonbudget Music Festival on many of the stages throughout the May Bank Holiday weekend including the Late Night Acoustic Stage, the Charny Arny Stage, the Icon Stage and the VIP Stage.
Click here for more information about Glastonbudget Festival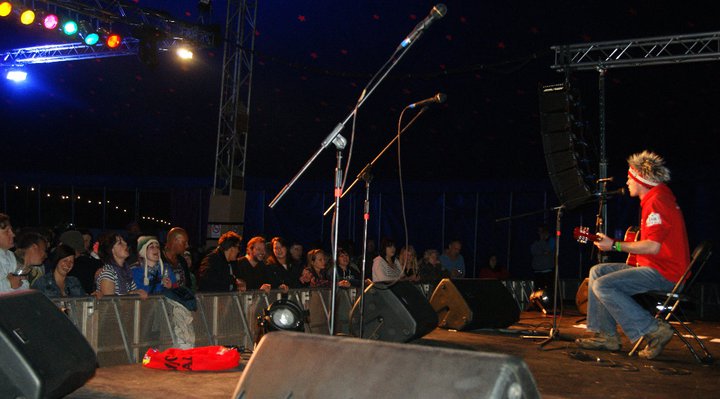 Sidmouth Folk Festival
This year we have had the privelage of headling at Dukes during the Sidmouth Folk Festival over the summer. This was an amzing experience as well as a fantastic way to reach out our music to the Southwest. We hope to see you there again soon!